7th annual Kerry Fashion Week & KFW Irish Fashion Industry Awards Launched
One of Ireland's most prestigious fashion industry events, Kerry Fashion Week (KFW) and the KFW Irish Fashion Industry Awards in Image Magazine, were launched at a photo call in the Fitzwilliam Hotel Dublin (Wednesday 14th of January). Over the past 7 years, KFW has developed into a national fashion industry event which today gives a professional platform to emerging talents as well as celebrating established names within the Irish Fashion Industry. Kerry Fashion Week will take place in venues throughout Kerry from Monday 2nd to Friday 6th of March. The 7th annual KFW Irish Fashion Industry Awards in association with IMAGE magazine will take place in the Europe Hotel & Resort , Killarney, on Friday 6th of March 2015. For more information follow KFW on twitter @kfwtweets
Attending the launch were the judges for the KFW Irish Fashion Industry Awards, Melanie Morris, Editor in Chief, Image Publications and Chairperson of the Judging Panel since its inception in 2008; Helen Steele, Fashion Designer, and winner of KFW Irish Fashion Designer 2014; Bairbre Power, Fashion Editor, Irish Independent and Executive Editor, Weekend Magazine (who previously judged at KFW in 2011) and Aisling Farinella, Fashion Stylist and Fashion & Textiles Advisor, Irish Design 2015. Also in attendance was Roisin Tierney Crowe, Communications Manager, L'Oreal Luxe Ireland; womenswear designer, Umit Kutluk, who will showcase his new collection at the KFW awards night and last year's winner of the Image Breakthrough Designer, Laura Kinsella.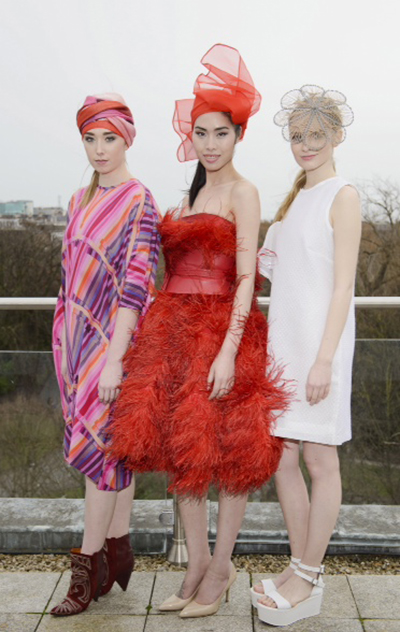 Once again the KFW Irish Fashion Industry Awards in association with Image Magazine will recognise and celebrate the extensive and diverse creativity within the Irish fashion industry. As well as categories for fashion and accessory designers, there are also awards for those that make it all happen behind the scenes . . . including make-up artists, stylists, photographers, bloggers and models. KFW are also delighted to collaborate with Irish Design 2015 in presenting this year's 'One to Watch' award. The winner of this award will present their SS16 collection in a commercial show space for Irish designers at London Fashion Week in September 2015, curated by Irish Design 2015.
This year the KFW Fashion Industry Awards attracted an unprecedented number and standard of entries from both Ireland and abroad. The short list of finalists will be announced on Friday 30th of January and overall winners at the KFW Irish Fashion Industry Awards on Friday 6th of March in the Europe Hotel & Resort, Killarney, Kerry. The KFW Awards Night will also feature new collections from KFW's special guest designer, Umit Kutluk, as well as new collections from Helen Steele and Helen Cody and a show featuring the collections of each of the finalists. The night will be jointly mc'ed by Orlagh Winters and journalist Alison Nulty. There will also be some fashionable celebrity guest appearances and post show entertainment until late.
Other events over Kerry Fashion Week include the KFW Boutique & Kerry Fashion Designer Show in the Pavilion at Ballygarry House Hotel, Tralee on Tuesday 3rd of March; a Style Workshop with Danny Leane: the return of the 'Love for Fashion' Window Display Competition' in association with The Kerryman and Backstage, an on-line 'documentary' aimed at 15 – 18 years olds on career options in fashion.
Lancôme Paris will once again be the official make up and beauty partner of the 7th Kerry Fashion Week. In addition to creating the looks for all editorial and press shoots, Lancôme Paris will also create the looks for all the models participating in both the KFW Boutique & Kerry Designer Show and the KFW Irish Fashion Industry Awards in the Europe Hotel & Resort. Lancome will also sponsor a beautiful complimentary gift for guests both nights and the Best Dressed Prize. The award winning Sean Taaffe Hair Group are once again the official hair partner and will create looks for all shows.
The 7th annual Kerry Fashion Week (KFW) will take place from Monday 2nd to Friday 6th of March 2015. All events are open to the general public. For more information email admin@kerryfashionweek.com or follow on twitter @kfwtweets
To make sure you secure your tickets to the KFW Irish Fashion Industry Awards 2015, go to the TICKETS PAGE.
*************************************************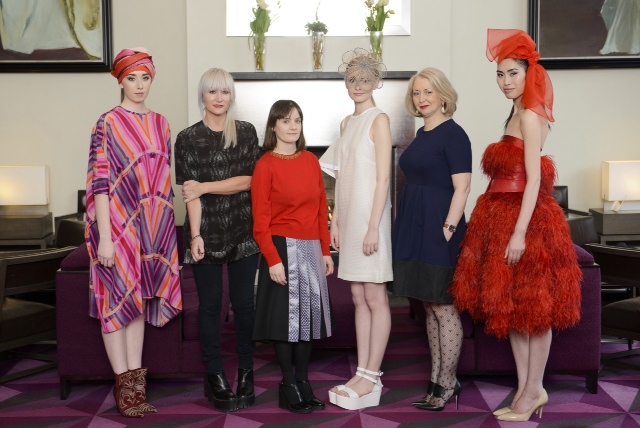 Issued by Upfront Group. PR, Event & Model Management Consultancy
For more information, telephone Orla Diffily on 086 8399115 or email: orla@upfrontgroup.eu
Images by Pawel Nowak. 
For additional images requirements contact Pawel directly on 086 2606157