KFW Team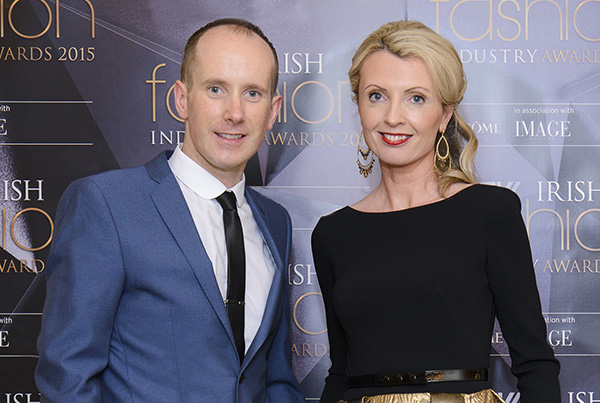 Kerry Fashion Week (KFW) and the Irish Fashion Industry Awards are organised and produced by Orla Diffily and Paul Ruane.
_______________________________________________
Orla Diffily, MRPII  –  KFW Director
Manager, Upfront PR, Events & Model Management
Orla has over 20 years experience at a senior management level in the PR, Events and Model Management industry in Ireland with a focus on the fashion and consumer sector.
In addition to co-managing KFW since its inception in 2009, she also also a Co-Director of the Ireland Fashion Showcase at New York Fashion Week (NYFW) and produces numerous high profile fashion industry and DMC events for clients in Ireland and internationally.
Orla also presents a weekly fashion feature with Maura Derrane on Ireland's top rated premier afternoon programme, the TODAY show on RTE One.
_______________________________________________
Paul Ruane  –  KFW Director
MD, Midpoint Creative. Brand Communications
Paul has run Midpoint Creative, the award winning Branding and Graphic Design agency for 15 years.  He has worked for Brands nationally in various sectors and has vast experience in creating and developing Brand identities and marketing material.  Paul got involved with KFW due to his love and passion for anything that involves creating something from an idea and making it into a finished product that is used in peoples lives and businesses.  He has helped KFW raise its profile and build its own Brand to help it grow bigger and better each year.

Meet the KFW Team …
KFW is produced in association with our team of top industry professionals.
Lisa Dennehy
KFW PR & Events Manager

Lisa is a senior PR and Events Consultant and also has many years experience in producing major fashion and consumer events for national clients.  Lisa has been involved in KFW since its inception and is a senior member of the management team.
_______________________________________________
Ray Stack
The sound and lighting professionals
Top DJ, lighting and sound professional, Ray Stack, manages the production of events, including music mix, sound, lighting, staging and all A/V requirements. With the help of his qualified team, they allow us to confidently deliver an outstanding show for our audiences in every venue, all the time. Ray makes it his mission to keep all the models amused back stage, and drives everyone to Mc Donalds on the way home (very un model behavior!)
For more information contact Ray Stack on 086 8244424.
_______________________________________________
Pawel Nowak
Official KFW Photographer
Pawel Nowak is originally from Poland. He has been living in Killarney since september 2008. Pawel developed an interest in photography from a very early age. His love affair with the camera has continued to grow, as has his technique and ambition.
He has in excess of twelve years dedicated experience; largely working in a freelance capacity. Pawel obtained a Master of Arts degree in 2007.
Specializing in high-fashion, glamour, portrait, advertising and fine art photography, whilst seeking to expose the natural beauty of his subjects. He looks to capture the qualities that most personify the real person, making each picture an eloquent and unique statement.
Pawel believes that as a photographer he wants to capture peoples beauty, which flows from their hearts, and to show them in an elegant and captivating way. "Beauty is in the eye of the beholder", none more so than when viewed through the lens of his camera.
_______________________________________________
Noel Ryan
KFW Guest Relations Manager

Noel has worked as a key member of the KFW team since 2012. He is the ever professional, first point of contact for most visitors attending KFW, and also ensures that everything runs on schedule in front of the scenes.
_______________________________________________
Zoe O Connor
Stage Manager
Zoe has worked at all KFW shows since its inception in 2009. She co-ordinates backstage rotations and the models for each show. As a top Irish Teen YouTuber, she also records some of the behind the scenes action for her and KFW Channel.
_______________________________________________
Liz Galwey
Fittings and Stylist
Liz Galwey has over 30 years experience in the modeling industry, having owned her own Agency for many years and produced numerous shows. Liz manages fittings and rotations, ensuring the show is produced to perfection.