KFW14 SEMINAR: The BUSINESS of FASHION
in association with The Sunday Business Post
Date: Thursday 6th March
Time: 9.30am – 2.00pm
Venue: The Malton Hotel, Killarney
Tickets: €70
(includes refreshments, 2 course luncheon and seminar notes)
Fashion isn't just about frocks. To really succeed, you need to know how to build your brand, connect with leaders in the industry, and understand the principles of managing a successful business.
KFW, in association with The Sunday Business Post, presents the 3rd Annual Seminar: The BUSINESS of FASHION. It is specifically designed to deliver expert advice and insights from leading professionals working in the Irish fashion industry. This event offers those working at every level in the fashion industry (from students to those running a business) invaluable insights and practical, easy to implement advice on successfully growing and managing a profitable fashion business. It is also an excellent networking opportunity.
This year, we have an impressive line up of speakers who will share their knowledge and experience on many aspects of the Business of Fashion. Fran and Laura Nolan, 'Fran & Jane' will jointly deliver a lunchtime address which will give insights into how they grew their brand which promises to both inspire and motivate delegates.
Tea/Coffee break and 2 course Luncheon are included which will give attendees the chance to network and meet like minded creatives in the industry.
The seminar will be officially opened with an address by Gillian Nelis, Managing Editor of The Sunday Business Post.
……………………………………………………………………………………………………………..
SEMINAR SPEAKERS:
……………………………………………………………………………………………………………..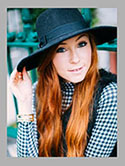 Erika Fox  – www.retro-flame.com
Currently one of Ireland's leading Fashion Bloggers, Erika has worked with a wide range of top fashion industry professionals. She worked in Fashion PR & Sales, with a Fashion Stylist from 'The New York Times', with well-known fashion icon, Whitney Port, during New York Fashion Week and most recently with the award-winning online media company, Refinery29.com. Her Fashion & Personal style blog –www.retro-flame.com – is a compact diary of her travels, work, outfits and inspirations. She has also worked with top brands such as Boohoo.com, New Look, Nixon, Pepe Jeans, Asos & MILLY.
……………………………………………………………………………………………………………..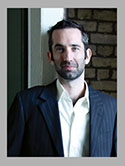 Peter Love  – The Fashion Hothouse
A media and fashion entrepreneur and founder of The Fashion Hothouse, Ireland's best known fashion sampling & CMT facility. The Fashion Hothouse provides Irish fashion and textile designers with pattern drafting, sampling & production services to fashion designers. They also produce custom orders & bespoke occasionwear garments for fashion boutiques & retailers. Their work has been seen on the runways at Dubai, Paris and London Fashion Weeks. Peter also operates a leading commercial photography studio hosting editorial fashion shoots to product photography and cut- outs – everything that is needed by a designer to produce their lookbook/ website/POS materials to the highest quality.
……………………………………………………………………………………………………………..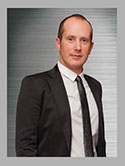 Paul Ruane  – Midpoint Creative
Owner of Midpoint Creative, an award winning Branding Design agency. He has been responsible for creating Brands for national clients in various sectors and has vast experience in creating and developing Brand identities and marketing material. He has a passion for anything that involves creating something from an idea into a finished product that is used in peoples lives or businesses. His work focuses on the importance of how Brand Name, Identity, Story and Perception can make or break a business.
……………………………………………………………………………………………………………..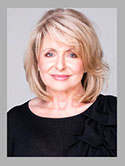 Fran & Laura Nolan  – Fran & Jane
A sharp eye for style and an understanding of the retail industry have guaranteed success for Fran Nolan since she opened her first boutique, CoCo's, in 1971. In 1974 Fran made the leap into independent manufacturing and wholesale and set up her fashion label Regine. In 2002, the Fran & Jane range opened with a stand-alone boutique in Cork. In 2010, the company merged the label Regine with Fran & Jane to keep the brand and the boutiques under the same umbrella. For her determination and business acumen Fran Nolan was awarded The Late Late Show Fashion Award in 1989 and the Irish Tatler Woman of the Year Business Award in 2010.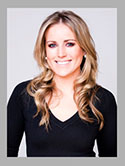 In the summer that Laura Nolan graduated from college, she joined Fran & Jane. With her sophisticated elegance and love for fashion, it wasn't long until Laura was putting her own stamp on the designs and collections. Laura works side by side with her mother Fran at the design table and manages all the production; both design and administration. Together, they make a dynamic duo who have grown the Fran & Jane Brand into one of Ireland's most successful fashion businesses.
……………………………………………………………………………………………………………..